About gift set on Ssmokeshop
It might still be summer, but Christmas will be here before you know it. This means it's time to start shopping for all of the special people in your life. Whether it's a family member, a friend, or even a special gift set for yourself, Ssmoke Shop has plenty of gifts for those interested in smoke products.
Here are some popular gift sets that would make great gifts: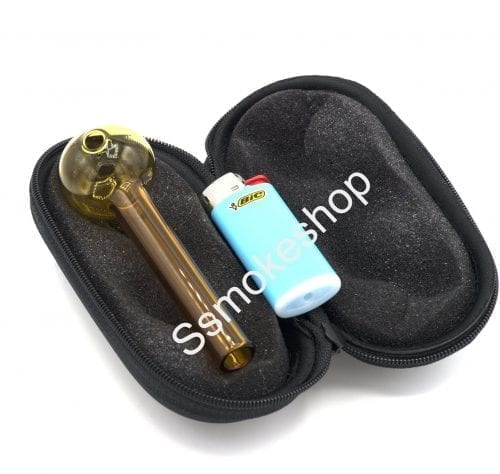 Are you in need of a glass oil burner or do know someone that is? This handy Fancy Designer bubbler glass oil burner pipe gift set is just what you are looking for. It comes with a 4" glass oil burner pipe, a BIC mini lighter, and a hard shell case to hold everything together. The pipe comes in a variety of colors including Green, Red, Blue, Pink, Black, Gray, Milk Green, and Amber, so you're sure to find a color that works for you. The color of the lighter and case vary depending on current supply.
If you're looking for a full gift set that includes everything you need, this is an excellent option. It includes a glass oil burner bubbler water pipe that can be used for oil wax with thick glass and comes with a downstem Glass Dabber Carry Case. The color of the case will vary. This gift set also includes a silicon jar set. The pieces are about 6" to 8" tall.
If you are looking to purchase a glass oil burner but aren't interested in a particular color and prefer something cost effective, then this is the option for you. This gift set comes with one 4" glass oil burner pipe, one BIC mini lighter, and one 5" hard case. This is a simple choice and available at a great price!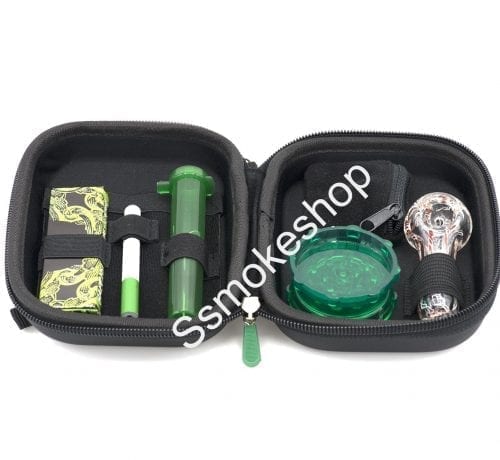 While BIC lighters are great, if you are a fan of torch lighters instead, then you may want to get your hands on this glass oil burner set. This gift set comes with a slightly smaller glass oil burner that is 3 inches, a torch lighter, and one hard case. This is a great option if you want a mini oil burner for your home fragrance oil.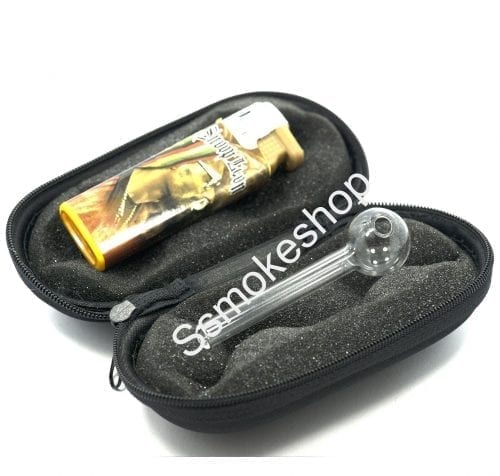 If you are interested in seeing more products, click here.