Fancy Designer Bubbler 10mm Oil Burner Water Pipe Bubbler
Fancy Designer 10mm Oil Burner Water Pipe Bubbler
If you're interested in getting a bubbler for your preferred tobacco or other products, then you really have no further to look than SSmokeshop's Fancy Designer 10mm Oil Burner Water Pipe Bubbler. This bubbler will do you a great deal of service in smoking your tobacco and substances in an enjoyable and unique manner. As a result, you will have a much better general experience with your smoking. Here is a quick rundown of what the Fancy Designer 10mm Oil Burner Water Pipe Bubbler is and why you should use it!
What It Is
There are many different devices for smoking recreationally, including bongs, bubblers, and oil burners. The Fancy Designer product is also included in this list. It is a useful way of experimenting with a different method of smoking. This is achieved by combining the portable nature of a water pipe with the general, unique, and entertaining experience of bong smoking. Many people prefer bubblers for their smoking experience and the Fancy Designer bubbler is among them!
The Fancy Designer bubbler can really be seen as a fusion of a pipe and a bong. In terms of the general user experience, they can most aptly be compared to a bong. When it comes to appearance and aesthetic design, however, bubblers much more closely resemble a standard water pipe. So, functionally they are reminiscent of bongs while aesthetically they are a relative of the water pipe and thus look much more similar to one of those. In other words, the Fancy Designer bubbler is a combination of the best parts of a traditional water pipe and the best parts of a bong.
How it Works
The way the Fancy Designer bubbler works is very simple while also remaining incredibly useful. Basically, it works like this: When someone uses the bubbler, smoke travels all the way down the bubler's tube and enters the way. This process causes the water to produce bubbles that are fused with smoke. In doing this, there is an extra layer of filtration involved with the Fancy Designer bubbler which creates a more pleasant user experience via smoothness and flavor. Because of all of this, a bubbler such as the Fancy Designer can act as a great tool for a relaxing and enjoyable smoking experience for the user.
The system that the bubbler uses to filter the tobacco or herbs is called a percolator. These percolators provide the necessary filtration and smoothness for your smoking experience to be pleasant and relaxing. This is why so many smoking devices incorporate their use into their design. The functionality of a percolator is incredibly elegant in addition to its overall simplicity. When those two elements combine with each other, it creates something very unique and special for the user.
Many diverse types of percolators exist on the market and can be used to provide the user experience of filtration, smoothness, and ease of use.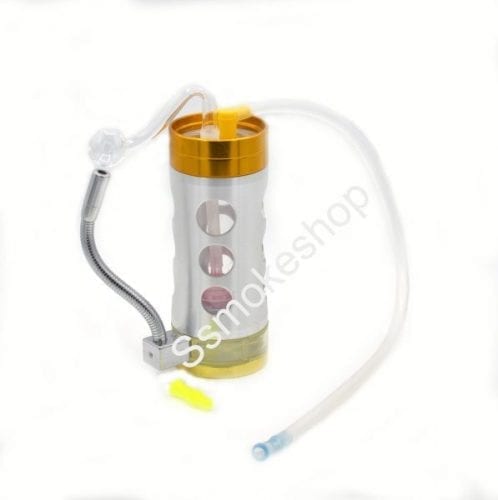 Why Use it
The Fancy Designer bubbler should be used for a variety of reasons, some of which have already been mentioned. Firstly there is the portable nature of bubblers and their ease of use. Owing to their inspiration from the standard water pipe, bubblers are built to be highly portable for the user while also being simple, easy, and effective to use. This gives the Fancy Designer a significant added benefit!
In addition to that, there is also the user experience of bubblers. Because they also take elements of the bong design system, bubblers and oil burners (including the Fancy Designer) have a significant advantage in this regard. They use percolators and filtration systems to create a smooth, simple, unique, and flavorful experience for the user. Basically, all of the best elements of a bong are included in the design of a Fancy designer bubbler/oil burner.
In essence, the greatest part of the bubbler is that it combines the best qualities of a water pipe with the best qualities of a bong. You have the portability and ease of use of a water pipe with the smooth, flavorful experience of a bong. When you combine these two qualities, the use value of a bubbler like the Fancy Designer really skyrockets!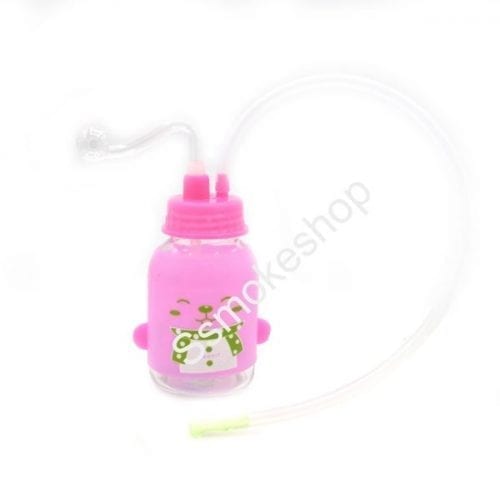 Fancy Bottle Bubblers of SSmokeshop.com
Our shop has a number of tremendous advantages that make it a good idea to buy bubblers from us, including the Fancy Designer. For one thing, we have sheer variation on our side. There are so many different percolators and types of oil burners, water pipes, and bottle bubblers available on our website that it just makes a whole lot of sense to buy from us. From the standpoint of choice, how are you going to beat our diversity of products and devices?
The next main advantage we have going for us is quality. While many other online stores might want to brush over this part or go for low quality devices, we do not believe that is fitting for us. We want to make sure the customer has the best possible experience and, as a result, we only have high quality, effective, and enjoyable smoking devices for the customer. That way, you can be assured that you are only buying the best of the best when it comes to smoking tobacco and herbs.
Finally, there is the advantage of cost. Our prices, especially for the quality of device that we sell on our website, is extremely fair and reasonable. Some online vendors offering similar services might choose to get a very poorly built bottle bubbler and then sell it for a ridiculous price. This is not our mentality and, as a rule, we make sure to keep our prices within a reasonable and understandable range. Our customers, as a result, don't have to worry about being cheated or overcharged for the products they want and are given that extra incentive to shop at our online store for their smoking devices, including our bottle bubblers. This gives us a huge competitive advantage over other online stores you might encounter for these products.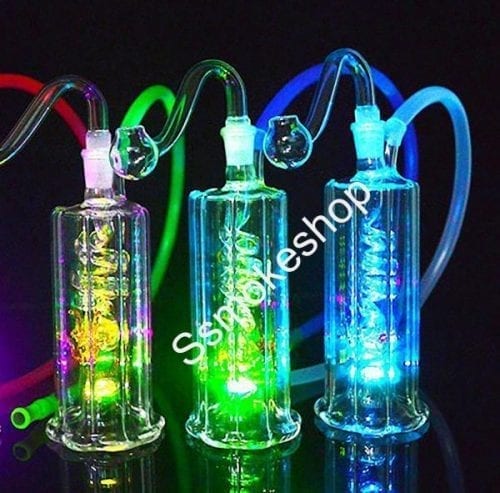 Sources:
6″ ALUMINIUM ACRYLIC OIL BURNER BUBBLER WATER PIPE WITH BUILD-IN LIGHTER