Description
Mini 1″ Color Glass Bong Shape Carb Cap fits Most Domeless Nails and Bangers
Mini 1″ Color Glass Bong Shape Carb Cap fits Most Domeless Nails and Bangers
High Quality Borolisicate Glass
Fancy Bong Shape design.
About 2″ Height.
About 1″ Bottom Diameter.
Fit most domeless nails and bangers, about 1″ diameter bottom.
Color ship random.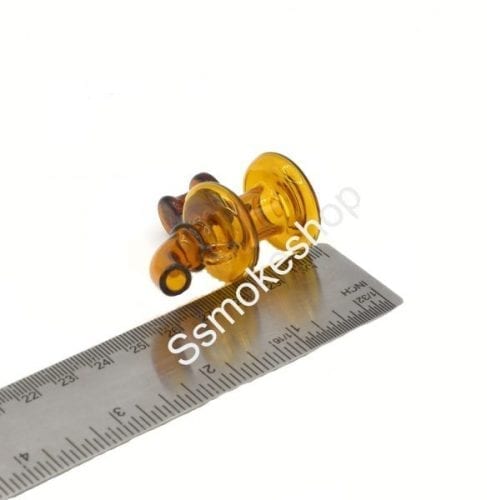 A Glass carb cap is designed to help with lower temperature vaporization.
This carb cap will fit most basic circular top nails.
With low temperature vaporization, the inhaler has the ability to taste more of the flavour that does not typically come with high temperature vaporization.