Description
Grade 2 Titanium Carb Cap Tool fits Most Domeless Nails
Grade 2 Titanium Carb Cap Tool fits Most Domeless Nails
Carb Cap for Titanium Nail w/ Dabber Wax Carving Tip
Domeless Nail Carb Cap
Helps w/ low temperature vaporization
Screws apart into two pieces
Fit most 14mm-19mm domeless nails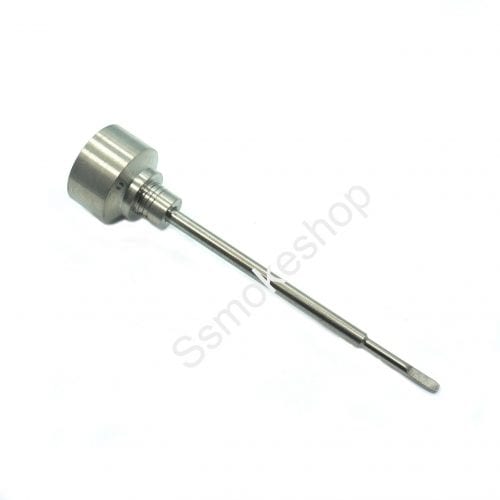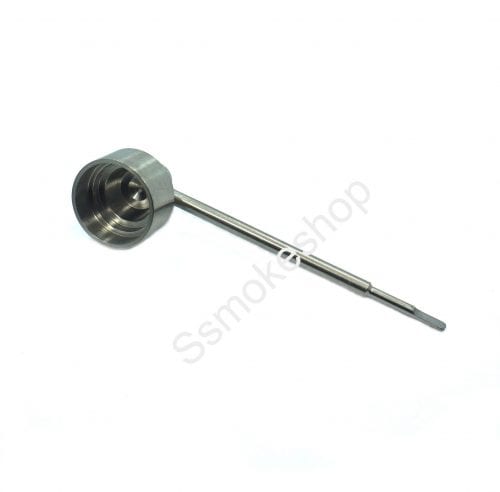 A titanium carb cap is designed to help with lower temperature vaporization.
With a built in screw apart tool, this is an essential accessory for anybody with a domeless nail.
This carb cap will fit most basic circular top nails.
Having a carb cap milled from titanium is now not only a novelty, yet a necessity.
Get the most efficiency out of any titanium nail by using a carb cap.
With low temperature vaporization, the enhaler has the ability to taste more of the flavour that does not typically come with high temperature vaporization.