What is a Nectar Collector and How Do You Use One?
What is a Nectar Collector and How Do You Use One? (Ssmokeshop)
While dabbing has been around for a while, a new way of smoking concentrates has recently become quite trendy. This newer form of dabbing has only been around for a couple of years, however as more people become aware of this new and exciting approach, it is certain that you will begin to hear about it more often and see more nectar collector products on the market. There is no doubt that nectar collector kits have become so popular because not only are they easy to use, but they are also portable and can be taken with you anywhere you go.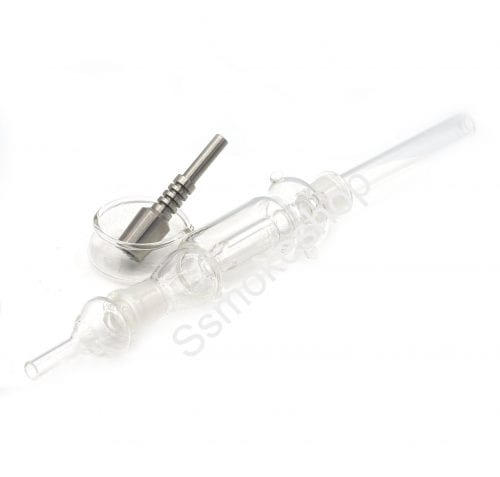 What's so interesting about nectar collectors is the fact that they essentially vaporize, without actually being a vaporizer, and while essentially you could classify it as a pipe, it's not exactly that either. These devices also use water to help them function, though they are not a bubbler or water pipe. If you're looking to be on the cutting edge of latest trends, then don't wait another second to get your hands on a nectar collector.
Don't be intimidated when you first set your eyes on a nectar collector. While the device can look complicated, once you get the hang of it you'll be using it each time like a pro. Here's how to use a nectar collector:
-The first thing you need to make sure to do is to remove the mouthpiece and tip and fill the base of the nectar collector with water. Be sure to fill the base slowly so that you don't don't overfill.
-The water should only be filled about halfway for the best infiltration. A little under halfway is best, however you want to try not to go over the halfway mark.
-Once the water has been properly added, it's time to attach the glass mouthpiece to the base of the nectar collector. If you're looking for an added bonus, attach a tiny bit of wax to the mouthpiece before attaching.
-Next, it's time to heat up the device. You will need a butane torch for this step in order to properly heat up the tip until it turns red. For this step, you want to make sure that a red glow is present, however you don't want to overheat the tip as it can cause your device to crack.
-Allow the tip to cool for a few seconds, then dip the heated tip into your concentrate. Make sure that your concentrate is located on a heat resistant surface.
-Exhale and enjoy!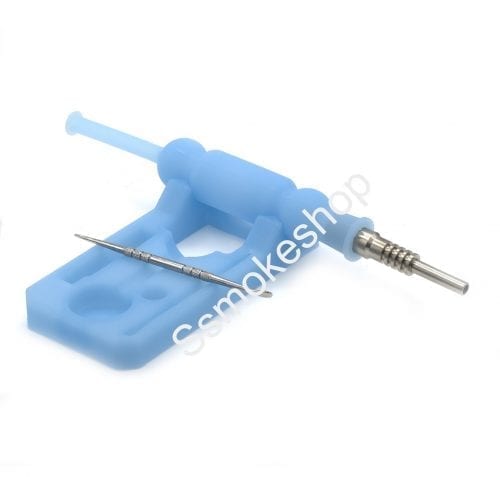 Since this method is fairly new, there aren't a ton of choices out there, and some products can be overly expensive and cost up to $1000 if you can believe it. Luckily, there are also some more affordable options out there such as this Mini Nectar Collector kit which is highly portable and offered at a great price. If you're weary of glass products because of how easy they may break, there is also a silicone option that you can explore.